A・W・P・A
WELCOME TO THE
ALIEN WORKS PROGRESS ADMINISTRATION

Limited edition prints by David Trulli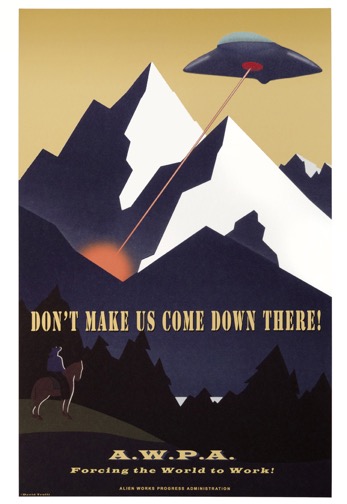 click to enlarge


I have long been interested in the artwork generated by the Works Progress Administration in the 1930's and 40's. I admired the strong graphic elements used to promote health, safety and support of the country during World War II. Looking at the posters again, through the lens of our current world, I am struck by the authoritarian tone and a certain dehumanizing effect of the work.

At the same time, as we all struggle in a world where social and political progress seems to be stuck in the mud, a world whose infrastructure is crumbling, I have at times thought of the appeal of a benevolent dictator who would arrive to make things happen. Of course, these thoughts are fleeting, and I realize that past dictators have positioned themselves as benevolent, only to reveal their true nature soon after.

With these thoughts in mind, I have revisited the poster art of the W.P.A. Based on the original posters and slogans, I have imagined a world taken over by aliens from outer space, here to help us rebuild infrastructure, make trains run on time, and make us help ourselves.

...or so they say.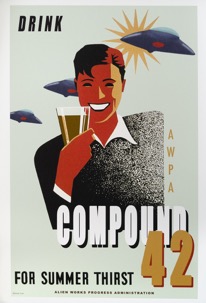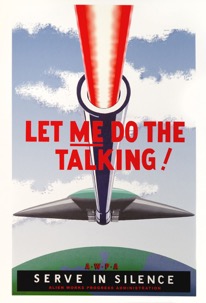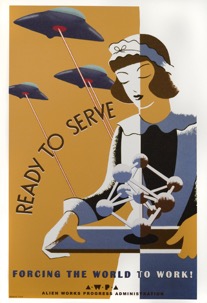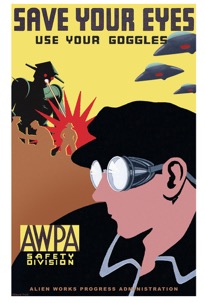 click to enlarge

digital prints on heavy paper (330 gsm)
signed and numbered edition of 60 each image
paper is 19"x13"
image is 18"x11.5
$40 each, + shipping
To order:
https://squareup.com/store/david-trulli

or contact:
david@davidtrulli.com

A・W・P・A
Forcing the world to work!